EXPRESS PHARMACY
ASSISTANT DIPLOMA
16 Weeks | 340 Total Hrs | 220 Theory Hrs | 120 Practicum Hrs
Learn to be a pharmacy assistant in only 16 weeks with Heritage College's Express Pharmacy Assistant diploma program. This course covers everything a professional pharmacy assistant needs to know, including compounding, packaging and labeling pharmaceutical products, maintaining prescription records, and conducting inventories of medications and pharmaceutical products.
Graduates of our express Pharmacy Assistant program will learn the fundamental skills needed to support a pharmacist or pharmacy technician in the day-to-day operations of a pharmacy. To give our students an edge, we provide hands-on training with both the Kroll and Alberta Netcare software platforms, ensuring you graduate with the technical proficiencies today's pharmacies are looking for. 
PHARMACY ASSISTANTCAREER OPPORTUNITIES
Certified pharmacy assistants are required for the operation of most pharmacies. Graduates of our program can find employment at community pharmacies, healthcare facilities, clinics, pharmaceutical wholesalers, and laboratories. 
Students must be 18 years of age or older, and have one of the following:
• 

an Alberta high school diploma, verified by transcript

• 

a non-Alberta equivalent

• 

a General Equivalency Diploma (G.E.D.)
Students must also clear a criminal background check, be able to lift and carry 10 lbs., and demonstrate basic computer knowledge.
You can find additional information about our admission requirements on our Admissions Page. Please also visit our Scholarships and Grants Page for information about current financial aid opportunities. 
Express Pharmacy Assistant diploma program students complete their education with 120 hours of practicum experience at a partner institution. To participate in the practicum, students must satisfy the following prerequisites.
To successfully graduate from the Express Pharmacy Assistant diplomacy program, students must:
The Express Pharmacy Assistant diploma program at Heritage College is an approved Vocational Program licensed by Alberta Advanced Education.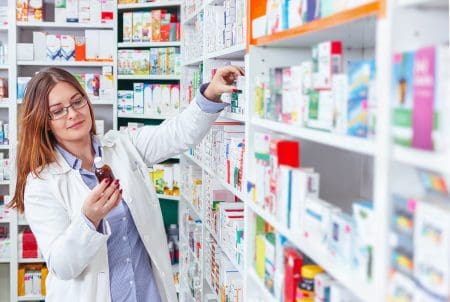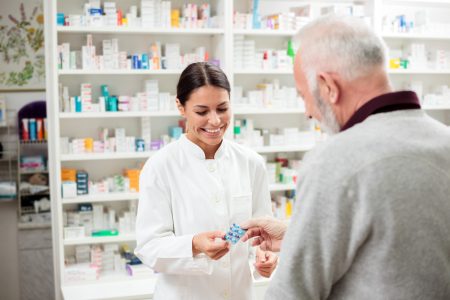 EXPRESS PHARMACY ASSISTANTCOURSE DESCRIPTIONS